Prom is in 9 days this is gonna be a change!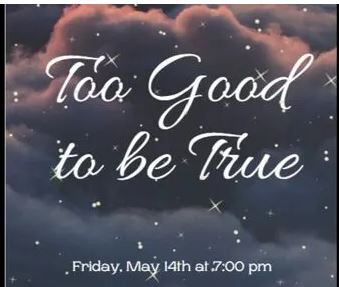 So prom is happening in about nine day's hope you all are ready all for prom. Because there's a lot that have changed ever sense we have had this silly virus. this virus I swear is probably feels like we have had it longer then it really has been infecting the world. So I've never officially been to my own schools Prom so I'm not sure how well this one will be considering now the Dress code will be enforced now which, I don't think that's really an issue who cares haha that's just me how I feel about the dress code for prom, at least.
As well as getting covid-19 tested I mean those rapid covid-19 tests don't do anyone jack. All they do is give you practically just quick result and they don't really give you the greatest of results and the positives and negatives aren't all true so, these covid-19 test are ridiculous. All they do is make the schools and district satisfied with the covid-19 tests so they still will be able to be in the school and teaching still. So having to get tested for coivd-19 kind of of dumb ,I'd rather get the coivd shot because then I don't need to take that stupid rapid covid test and more. Being immune in two weeks sound nicer then being tested all the time don't you think.
Next thing there may be say someone you would like to go with but, you won't this year. You can't bring anyone from any of the schools which  is a little kind of bogus! I wanted to bring my girlfriend to prom but sadly I can't which is a bummer, mainly the reason I was going to have the whole time planned with her but, oh well none of my friends are going so that's not fun considering it's my last prom that I kind of want to go. The point is there is so many changes of prom that I don't really feel like going anyways. who cares I can still have a fun day even if I don't go to prom my last time it would have been only just me and her haha. If I did have another way to go to prom with some buddy's that be legend in away.
There's no reason for those people that aren't going they can't find something else to do that night. But nine days this is going to be awesome ! There's supposedly a dope DJ there for the Dance kind of want to go there being a DJ but nah there's definitely something better the prom. How do you guy's feel about prom. Ben haggard feels pretty chill with these changes of prom, he's in the Davis high school team so it does make perfect sense. Then there's sometimes different opinions about prom right now.
What will Brooklynn have to say about prom? The feeling having prom is a pretty cool thing to have the ability to do. Especially given how little we weren't really able to do. though having a prom just for the seniors in the district could be great mainly, to give seniors the chance to do this, because we won't be able  to experience this one amazing sometimes an extraordinary night that we will have that special someone or even you having that remarkable night to remember the night you would want to remember!