Dakoda Kempthorne and his NFL Dream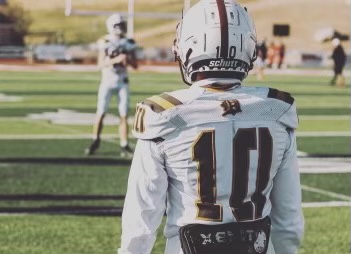 Dakoda Kempthorne is one of many students that attend Davis High. People at school refer to him as "chino." He is a Junior here and starts varsity on the Davis Football team. Dakoda has grown up in a family where his dad is in the Airforce. His dream has always been to play in the NFL and that's what he is striving to do now. His favorite food is rice and he loves to party.
Dakoda has been playing football ever since he was 6 years old. It is his favorite thing to do and he has been playing competitively for as long as he can remember. He has been on the  Davis football team since his sophomore year and has loved it so far.
"Football makes me feel like a king." He said when asked to describe what he feels like when playin the game.
It's obvious how passionate he is about football. His dream is to go pro and everything he is doing should get him there. It's looking good for this upcoming star.
" I feel like nothing can get in someone's way when they are fully passionate about what they do and grind it out to the best of their abilities." -Dakoda Kempthorne
Dakoda is a fun loving ball of joy. He is always putting smiles on people's faces and making them happy. His biggest accomplishment was doing a backflip off of a 40 foot cliff.
"It hurt so good." he said describing the unique feeling.
Overall Dakoda is a great kid and has big plans for the future. I'm sure he will grow up and become a star athlete and all of the students and Davis high can say they went to high school with him. Dakoda will continue to work hard and tackle each and every obstacle that stands before him to get to his dreams. Lets all hope he gets that touchdown.