Chem Club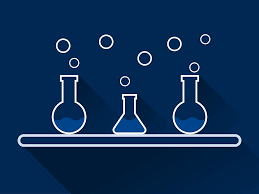 The Chem Club is a club based around chemistry here at Davis High School run by chemistry teacher Mrs. Laub. The Chem Club was formed to give members more experience in chemistry.
Members of Chem Club learn chemistry and tutoring skills from Mrs. Laub so they can tutor other chemistry students. "Chem Club members can tutor CE, honors or general chemistry students." Said Mrs. Laub when asked what people in Chem Club do.
Students who should join Chem Club are "students who going to take AP chemistry or have taken AP chemistry to come be tutors." Said Mrs. Laub.
When asked about what Chem club tutors do, Mrs. Laub said, "Tutors can help the CE, honors or general chemistry students."
Tutors help other students understand chemistry concepts, the tutors help Mrs. Laub manage all her students and make sure that they know the materials.
Mrs. Laub said, "It is really gratifying seeing my students sitting with someone else and explaining chemistry to them. It's kind of an, a-ha moment, because I don't have to help them at all."
Chem Club members will learn how to explain difficult concepts that many others may have trouble understanding.
Chem Club is a great opportunity for those who like chemistry or plan to pursue a career in a chemistry related field. "If you have any interest in a STEM field then come be a part of Chem Club," said Mrs. Laub.
Chem club members do more than just learn chemistry though, when I asked Mrs. Laub what some of the fun things the chem club does Mrs. Laub said "In years past our favorite thing was doing a sub for Santa. We would go and buy 100 dollars' worth of Christmas for five to seven kids in need." The chem club also has fun activities such as sidewalk panting.
The Chem Club is looking for members to join it for the 2021-2022 school year. Go join Chem Club if you love chemistry and want to learn from Mrs. Laub who is one of the best teachers on the planet.