Bringing positivity to the community, a tale of how Mitch Jeppesen inspires others to be great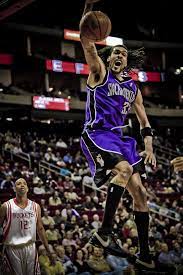 Being able to represent your school, family, teammates, and community in a positive light is something that athletes at Davis High are engrained with and nobody demonstrates this better than Davis high junior Mitch Jeppesen.
When asked about his hobbies, Mitch said:"Well (pause) my hobbies are basketball (pause) mutual every Wednesday I look forward to at 7 o'clock. So yea."
Mitch represents the community by attending mutual every Wednesday and by being a part of the Davis basketball team. Being a member of a school sports team bring a lot of pressure to not only be a good player but an even better. Mitch tackles this challenge like a stud.
Being a good person starts in the classroom. When asked about his grades Mitch responded: "My grades right now are a 1.7 (pause) but they go up at the end of the term so I'm not worried bout' it and I do not enjoy school."
Student comes first in the term Student Athlete and Mitch demonstrates this in his school first mentality.
When Mitch isn't representing Davis High, he is bringing positivity to his household by raising a trio of ducks. Mitch uses this to get away from his daily duties and relax.
"I have 3 ducks. Joey, Chandler, and Ross and I have a house for em' and I let them swim in my pool, feed them, grains and corn and such."
Overall, the way that Mitch Jeppeson balances his duties of being a representative of his community with the responsibilities it takes of being a high schooler, he is someone that people can really look up to and be inspired by.
When asked to describe himself using 3 words, Mitch said "Articulate, Big boned, caring."
Mitch truly does bring a positive light to the Davis community and is someone that young kids should look up to.