Region Golf 2022-20223 Season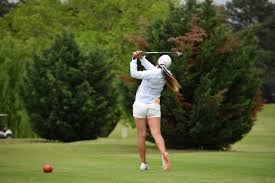 The Davis High Golf team hopes to make a deep run in state this year. Peyton Love believes that
the golf team can do it.

"Last year we were very young. We were mostly sophomores and had like no experience. This
year we have mostly juniors and only one senior," Peyton Love explained.

The golf team this year is made up of mostly juniors. Last year with sophomores the golf team
lacked the skill and experience to carry them far in the region. The golf team was able to finish
third in the region.

"We usually do chipping here at the school or we go out to the range," Love described the
practice.

For practices the golf team likes to stay here at Davis to get some chips in or they like to go to
Oakridge to practice on the range. Going to Oakridge for practice can be useful because
Oakridge is one of the more challenging courses for Love.

"I hate going to Valley View. The long hills make the course very hard," Peyton explained.
The Valley View course is difficult for Love because of the hills. The course is long as well so
it takes a lot of endurance to complete. The best way that Love prepares for Valley View is to
go and hit drivers at the range.

The season for golf is coming to an end. The playoffs are right around the corner for Davis. With
a team filled with juniors the hope is to make a deep run after gaining a lot of experience from
last year's runs.