Hope Squads deserves more credit for what they do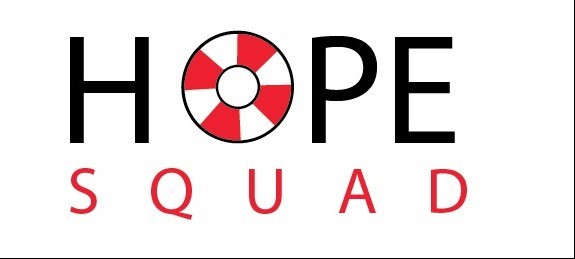 Everybody at our school knows about the student body officers, they are all around our school
and they essentially run the extracurricular activities that happen. But the lesser-known cousin
of the SBO's, the Hope Squad, feels like they do not get enough credit for what they do for this
school.
First, The Hope squad started out as a small club at Timpview high school in Provo in 2004
called the "peer to peer club." It included grades K-12 and was meant for suicide prevention. At
this time, it was an exceedingly small club and was not very well known. But after realizing that
the school district was averaging 1-2 youth suicides a year, they needed to make this a bigger
thing.
In 1997, a Dr. Greg Hudnall, was contact by the Provo police force for and inspection for a
death of one of his students. The student was said to have committed suicide. After the
inspection, Dr. Hudnall ran to his car, threw up, and cried. While sitting in his car trying to wrap
his head around what had happened. He vowed himself to do as much as he physically could to
stop this from happening again, thus emerging, the Hope squad.
From that seed that Dr Hudnall planted, the small club from Provo has spread to a worldwide
operation and there are school sponsored clubs all around the world, including Davis High. Joey
Hirst, a junior at Davis this year, thinks that the Hope squad deserves more credit. But not
because of the SBO's. "The SBO's do a lot more than us, but we do more important activities
that teach a lesson. So, the credit is pretty evenly spread in that sense." He says, "The main
reason that we don't get enough credit is because there are not a lot of us." Joey states. What
he means, is that if there were a lot more people in the Hope squad, they could make more of
an impact on the school.
Oaklie Arnell, also a junior this year, thinks that the Hope squad is fine how it is. To be a smaller
group making a big difference. The SBO's are more of a schoolwide group of people with a lot of
members who all participate with the group activities. But Arnell believes that the Hope squad
shouldn't just become the sequel to the SBO's. "The students in Hope Squad are constantly
trying to hep the other students in the school." "Hope squad has programs that can seriously
help students if the people would actually take it seriously and try to participate in the
activities."
It seems the Hope Squad deserves more credit than they get. If you think about it, the Hope
squad is such an important group in this school. It might not be the SBO's that are
overshadowing the Hope Squad, and it might just be us, the students. We need to take the
Hope Squad seriously and not just put them off as another club because they are not just
another club. They are really trying to make a difference in this school and the community.