Davis High Students Shaping the Future with College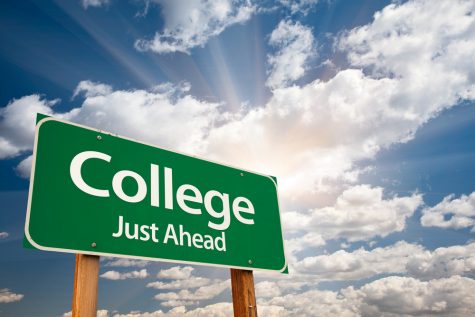 As seniors make their final mark as a Davis Dart, they prepare for the next chapter. Students at Davis
High School plan to go to college after school to further their education, knowledge, and take the next
step in life.

Students will give you mixed reactions when faced with the question of college. Some have their career
pinpointed down to exact school and career and some maybe aren't quite sure. Inside Davis, students
continue to tip-toe toward the answer.

In the fall, many Utah high schools including Davis are passing college applications and students are
planning where they are going, and what they want to do.

Many schools find ways to encourage students to look at college as an opportunity after graduation.
One way Davis High encourages students is by bringing in college reps, hanging up Utah College banners,
praising FASFA, and more.

The number of well-renown colleges in Utah helps to give students many pathways. The wide variety
can make it an overwhelming decision, but that doesn't stop Kaysville's seniors.

Davis has immensely helped these future leaders of the world by providing a good academic experience,
advanced classes, and even offering college credit.

"Being able to get kind of a taste of what a college class will be like and to be able to have that advanced
level of class helps me to have less of a jump going into college." says Jade Byington.

Because Davis High has helped so much with creating college-ready students now students are given the
chance to achieve goals easier.

"Attending college can help me strengthen my brain, increase my knowledge, and help me in the
future." says Lindsay Jepsen. In the future, Jepsen hopes to go into something with math due to her
skills in numbers.

"I'd have a degree and an employer would be more likely to hire me." says Miles Harrison. With a
degree, Harrison will be able to become a civil engineer.

Graduating college would be a great thing for students of Davis High. For some, throwing their
mortarboard hat high into the sky on graduation day would be an appreciable accomplishment and it
would make their parents proud.

"It'd be a big deal to say that I graduated with all the hard work I put in. And to be able to say that the
money went towards something worth it, it would be really good." says Parker Combe.

Davis High has prepared these courageous young adults for the future. As they strive to shape the world,
they will continue to defend what Davis High stands for.