Mr. Hyde and his love for the track and field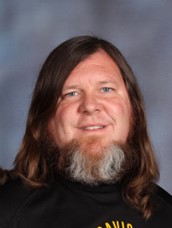 Mr. Hyde is a pretty new coach at Davis High, He started his track and field coaching career 18 years ago, with this being his 5th year at Davis and not even close to his last.
Though he may not have been with us his whole career, his roots are planted here at Davis high. He graduated from Davis in 2005 and has been around ever since telling his old stories of either girls asking his to dances in odd ways, or people getting hit by shots, javs, and discs.
"During my senior year Id head down to Timpanogos a couple of times a week to coach their throws" Hyde states. He's been coaching from before he even graduated nonstop, besides his mission.
After his graduation, he went on a 2-year mission, then went to Utah Valley University to throw hammer very successfully. Soon after becoming a high school teacher for a few different history classes.
"the diversity, I love how everyone can be so different, yet form one team," Hyde said when asked about his favorite thing about coaching Track. From the big throwers to the little cross-country runners, all shapes and sizes of people have a place on the Team.
"The weather." That is all Hyde had to say about his least favorite part about track and field. This being one of the worst years he has seen the track team alone has had to cancel 3 meets and postpone others. This isn't counting the many other sports going on at the same time.
Nowadays Mr. Hyde spends most of his time coaching his Davis athletes, spending time with his kids after school, or both at the same time. He definitely knows what he's doing and has helped many young athletes on their way to their full potential.