Davis High's track team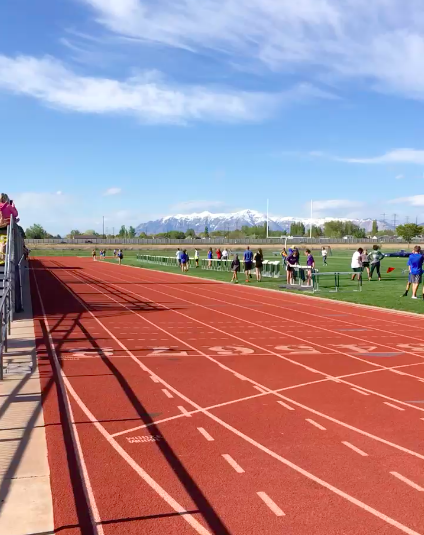 " Being part of the team" is one of the most important values our track team at Davis holds. Along with that our track team is very committed to bettering themselves and the team to make sure we do good at meets.
Kali Steele said, "My favorite part about being on the track team is probably bonding with everyone and the friends I have made."
Along with making new friends on the team, another thing that everyone in track looks forward to is competing and training for meets. To the question, what are you most excited for this season. Steele said "I am most exited about the meets so I can compete."
Steele also said, " I do javeline and shotput and I work out everyday and I put all my time into practice." Just like so many others on our track team here at Davis, Kali is committed to improving her skills to make sure our school does good at meets. 
Most people who are involved in track learn through this experience that it makes time and practice if you really want to become good at something. Along with that Steele said a life lesson she has taken away from doing track is, "it takes time and practice because I will never get good if I don't put the time and practice in it." 
More people should join track because it gives you motivation to better yourself and it's fun to have that competitiveness in your life, and again your working with a team so you naturally make more friends.
All in all our track team here at Davis is very talented and committed to what they do. Being on the track team gives you the opportunity to be part of team and compete with other schools and show off in different events that you are best at.