Christmas Song Favorites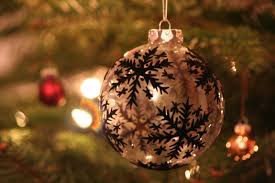 Each year around the Thanksgiving holiday all different types of Christmas songs come on the radio. Although everyone likes different styles and have their favorites, here are my top five.
Baby its Cold Outside: This is my number one because it reminds me of the movie Elf, when Will Ferrell was singing while Jovie is in the shower. It is super awkward but also funny.
I'll be home for Christmas: This song made my number two because it reminds me of the people out serving the country who won't be able to be home for Christmas, and makes me grateful for what I have because of them.
The Christmas Song: This song is a classic. I love it because it brings in the mood of Christmas and makes a place feel like home.
Christmas Shoes: I chose this song because of the warm feeling it gives me when I listen to it. Although it is a sad song, the message in it is a good reminder of what Christmas is actually about.
The Grinch: This song is a funny, catchy song that can easily get caught in your head. I like it because it puts a spin on normal Christmas tunes, and it reminds me of the movie which always makes me laugh.