Boys Soccer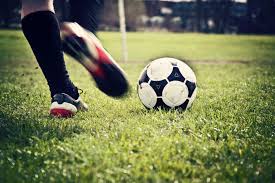 Soccer here at Davis High is known to be one of the best in state. Try outs are the most important part because it determines how good the team will be.
Only about forty kids will make the final cut and be on the Davis soccer team.
"Hard work is a must but you also must have actual skill on the ball." Said Senior James Seelos. "Good hardworker can play and and we can win. We want to win!"Said Sophomore Zach Campbell. How long have you played soccer for?
"I've played soccer for as long as I remember," said Zach Campbell. "Probably like six and a half" said Senior Justin Foster. "Its a cool thing to do I guess. And if you're good you keep playing. If you're on the team you are good," said James Seelos.
"I think it would be way cool to play in college. Im not sure if I will but I want too." Said James Seelos. "I'll be done after this year," Zach Campbell said then changed his mind and said, "No, I'm going to try out for college."