Key club fundraises for future projects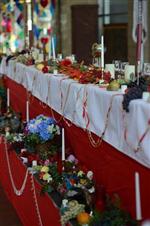 With Valentines Day coming up so does the Key Clubs annual fundraiser. You can surprise a friend with a Valentine delivered to their class on February 13th!
"We sell the Valentines, people come and buy them and we let them pick out a card and write the name on it so it is all anonymous and then on the 13th we deliver them during school to everyone." Rhett
The Key club is a club filled with service and helping out throughout our community. They do not receive money through the service they do so this annual fundraiser is a great way to support them throughout the year.
"The proceeds go to funding all of our activities for next year because we have to have money to do our service projects."
This fundraiser is a great way to surprise a friend or Valentine during class. All of the money goes to a great cause that will support the Key Clubs service projects throughout the year.