Directors Steal the Show at One Act Festival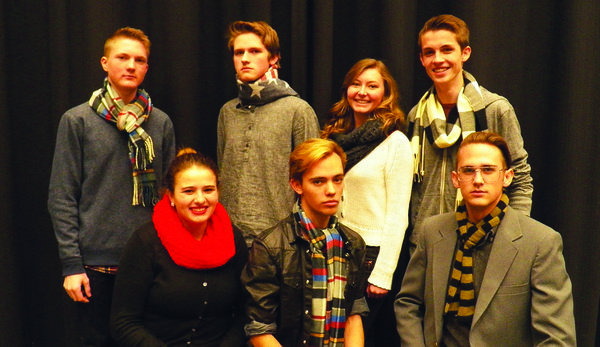 The Davis High One Act Festival provides students with opportunities to get involved with all aspects of a production. With the directors, stage crew, costume designers, and casts being comprised completely of students, the festival attracts all types of people.
The festival is a great outlet for those who love to direct. Senior Tori Wuthrich is one of seven directors of the One Act Festival, and for her it is not only rewarding to be submerged in her passion, but also to see others find theirs.
"It gives opportunities for people to branch out a little bit, and meet new people," Wuthrich said. "I know a lot of people that don't have many friends and they try out hoping to do something new, and they end up really liking it."
Directors put in a lot of work behind the scenes. With school, home life, and other extracurricular activities, the directors have to balance everything with the addition of having a show always on your mind.
"It's hard to keep everything balanced, to me balanced is being present," Wuthrich said. " if you're somewhere you're thinking about that thing. It is hard because directing is always on your mind."
Despite the stress and time commitment, being a director has been a very rewarding experience for Wuthrich.
"It's scary as heck, but its a party and a half, I wouldn't change my mind about anything…its one of the best choices I've ever made."