Marine Bio Field Trip Makes Waves in Monterey Bay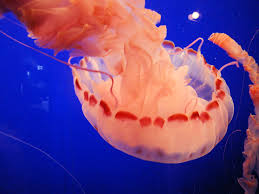 The Marine Biology class provides a way for students to study a subject different from the normal mundane school classes. For senior Aspen Sommer, the class has expanded her already instilled interest in marine life, and continues to be an educational experience.
"There is something cool about marine life," Sommer said. "There's this whole different world under water that you don't really think about until you learn about this stuff."
One of the rewards, added this year, of being in the Marine Biology class is a trip to Monterey Bay in California. A trip Marine Biology teacher, Steven Drott, has taken 28 times. Drott finds the class to benefit from being in firsthand contact with marine life in its natural habitats.
"The students will be able to visit the premier marine aquarium on the West coast," Drott said. "The students will also witness marine communities in their natural environments, including numerous tide pools, kelp forests, seal rookeries, commercial fishing operations, and the California Gray Whale migration.  We even sea kayak with seals and sea otters."
Sommer was able to attend the trip, and was able to not only have a fun experience, but a very educational one as well.
"We went to lots  of places where we had guides…we went to the aquarium and they answered all these questions we had and just being immersed in all the stuff we have been learning about"
The class is a good start for those looking to pursue a career in any marine biology field. For Drott, it is a rewarding experience to be able to teach and show his students something he is passionate about.
"I have done this so many times that it is now almost perfect.  Six days, each doing something different, experiencing something new and different.  I enjoy this trip immensely."