DHS basketball team takes region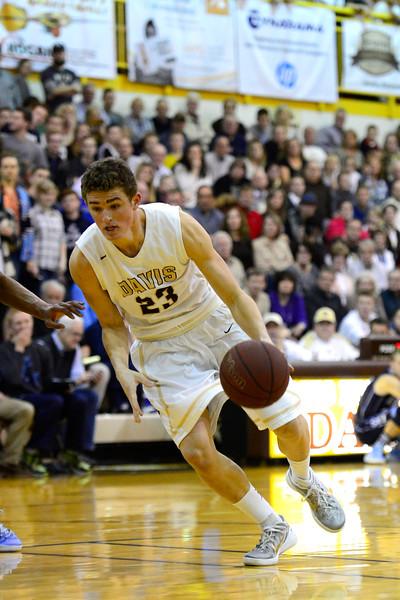 The Davis High boys' basketball team took on the Layton Lancers on February 17th. After a close game, the Darts pulled ahead with a victory of 55-53 and a region championship.
"It was such a fun environment to play in. It was definitely a game I will never forget," Courage Cottrell, Junior, said.
The DHS basketball team will be playing Monday February 23rd at Weber State University at 10 a.m. You can purchase tickets for $5 in the office. Come out and support the team take on the Granger Lancers.