Will Cowser directs a one-act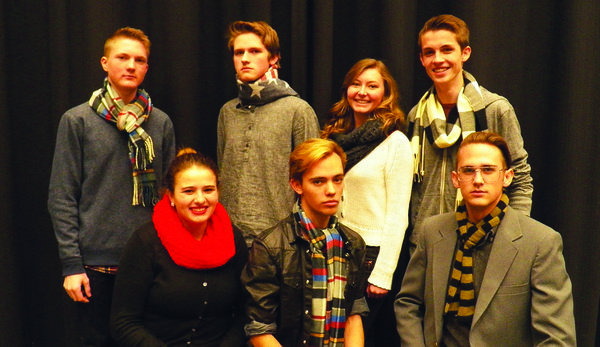 Davis High school has the tradition of having a great theater program. With theater comes the One-Act Play Festival. Senior Will Cowser was one of the One-Act directors this year. Behind the scenes is where the real story to the One-Act is.
"Directing the One-Acts was one of the most stressful things that I've ever done. It was scary to work in such a small time crunch, we only had like 10 rehearsals total," Cowser said.
No doubt, Will had a lot of planning to do before he started directing this play. With such a large performance comes trials."The biggest trial for me in the One-Acts was that I didn't choose a one-act play. I picked a full two-and-a-half hour Arthur Miller Play and had to cut it down to be about an hour long while still keeping the story there, and so that was really hard," Cowser said.
Although the play was very stressful for Will, he also found a lot of joy in what he did. "The most rewarding part in directing the One-Acts was seeing how much my cast got involved in the show. It was a play that I really liked and had thought about for a really long time and so I loved it, but to see my cast and the people that got to see it responded well to it, was really rewarding," Cowser said.
The One-Act Play festival was a complete and total success. Without the great work of the directors and actors, it is unlikely that they would have gone as well as they did.