Juniors Take ACT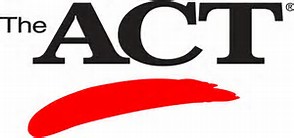 This year, "Junior Appreciation Day" is March 3rd. This yearly occurrence is one of utmost importance for the current class of Juniors.
Students often consider this to be one of, if not the most, important school days of the year. This is the first time that most of these students have taken this College-entrance test.
This year's ACT is also for students not taking it. Just like every other year, many students that are not Juniors come to fix their grades.
This test will be on Tuesday, March 3rd, which is a late start for all students except Juniors. The Juniors will come to school at the time it would start on a normal day.
After the test, there will be lunch, and after lunch, there is a tutorial for students to get help from any teacher they need until 2:20.
The day of the test will be an A/B day for all students in attendance. The class periods will be around 45 minutes long and students will mainly be there to get help and catch up.