Winter Drumline marches way to Championships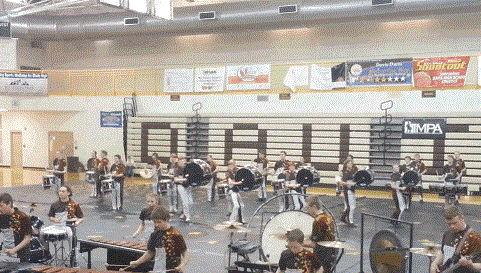 The Winter Marching band has taken first place at all their competitions this year along with the Winter Color Guard, who has taken first place in two of the four competitions they have gone to, winning them both a spot in the championships
"I think it was just our show," said Michael Kelly about how they won. The show, which is ten minutes given for an eight minute show, is usually written by Mitch Bernard, the band's director.
The marching band's most recent competition was on the 7th of March, where they also won first place.
"I still feel like sometimes we can improve ourselves and we should get second because we need to improve," said Kelly. Although they've won all their shows this year, getting lower than first can be a cause for teams to try and be better.
Kelly's humility seems to not get in the way with this pride for the Winter marching band. "I think we usually earn it," he said.