Q&A with Michelle Christensen about leukemia & lymphoma society fundraiser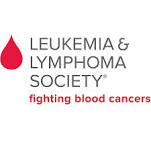 What is Davis High's schedule for the fundraiser?
The fundraiser officially began on April 6th, but HOSA has been collecting money since after Christmas through sucker sales. We are planning an extra fundraiser for each Wednesday of the month of April.
April 8th – Dash for cash to put an administrator or Officer Barlow in the display case on Friday at lunch
April15th – Pie eating contest sponsored by the Interact Club at lunch
Monday April209th – Taco Time in Kaysville is hosting a give back event from 5-8pm. They will give a percentage of their sales during that time, so we encourage everyone to go there that day.
April 22nd – Bend the rules day – every teacher will choose rules they will let their students bend if they pay in their class.
April 29th – This is the HOSA Blood drive. Although not a money maker, we are hoping students will be willing to give a little of themselves to those that need blood for treatments.
May 1st – Red and White game – softball game to end the event where the Red blood cells of Davis play the White blood cells of Woods Cross. There is lots of food, an auctions and raffles on that day.
How long is the fundraiser?
The whole month of April is the fundraiser. With the finale being the Red and White game.
What are the motivations for students to donate?
Davis' students are very competitive and we were the top donating school in the Western United states last year. We should defend this title. Also many teachers have agreed to do some crazy things for different sums of money. Mr. Arquette will dress up as Mrs. Doubtfire if we raise $10,000, There are teachers that will shave their heads for different amounts of money. Ms. Harward the Librarian and myself have committed to shaving our heads if we reach our goal of $25,000 by May 1st.
How can students donate?
There are many ways to donate. All teachers have a donation box in their classrooms. Also, many teachers have websites and the school has a website that parents or businesses can contribute to and also receive a tax deduction for their donation.
How are you involved?
I am the HOSA advisor this year and the Leukemia and Lymphoma society is the National Service Project for all of HOSA. That is why I started, but I am very fired up about the cause because my mom was diagnosed with Leukemia in November. It took the doctors over a month to get her stable enough to go home after the diagnoses, and just a couple weeks ago she had a bone marrow transplant, her only chance of fighting the disease.
What have you done for the fundraiser?
I have made a short powerpoint and a video clip of the different people at Davis High who have been affected by a blood cancer. Hopefully students have seen the PowerPoint in at least one of their classes, and the video should be put on Davis High's website soon. I have also organized the many events we will be doing during the month along with Mr. Drott and the Softball team. The Softball team has been doing this with Mr. Drott since he came to Davis High. They have done a wonderful job every year of organizing this fundraiser, and I am glad to help them this year!