Moonlight Serenade transforms cafeteria to a Jazz dance floor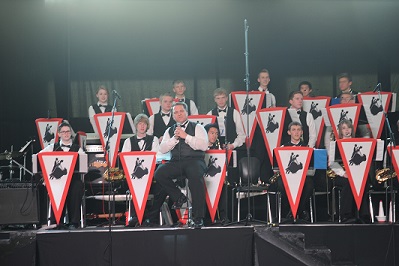 Thursday, April 23 through Saturday, April 25, a much anticipated event will happen for many Kaysville citizens as well as those in Farmington, Layton and anyone else who would like to come. This event is the Moonlight Serenade. The event will take place from seven to eleven, with staggered meal times.
Students and adults will have a night full of dancing with their partners, eating a delicious meal and receiving entertainment from the Jazz band. There will be Halibut, hot rolls, Prime Rib, and Kneaders cheesecake to eat. The music the participants will be able to dance to is based in the 30's to the 50's.
Tickets are available at Davisbands.org or through a link on the school's website. Each ticket costs twenty-five to thirty dollars, unless you plan to purchase them at the door. If you choose to just come for the dancing and not the meal, dancers can buy tickets at the door for ten dollars at around eight o'clock.
"When people buy their ticket, they buy [it] to eat dinner, to dance and to watch the entertainment. So, it's like a triple headed thing they get," said Steven Hendricks, the director in charge of this event.
Participants will get to participate in a dinner, dancing and entertainment from the Moonlight Singers, Jazz band and the Dance Company. The event is formal, or church dress, as Hendricks worded it.
"[It's] amazing entertainment, [an] amazing meal. A wonderful night," said Hendricks.