Band wraps up another successful Moonlight Serenade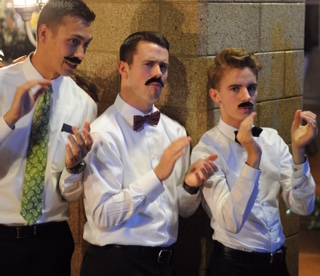 For years, the band has put together the Moonlight Serenade, and they've continued this tradition as Moonlight was held April 22-25. It's a trip to the 1920's with swinging tunes, fun people, and great food! It's also a great opportunity to raise money for a good cause and bring the community together.
"This year we sold a lot more tickets than previous years so it was a bit more stressful. However, it was a fun couple of nights and is a great way to raise money," Holly Canvas, junior,  said.
For months, the arts programs of Davis High have been rehearsing and working hard to make this year's Moonlight Serenade amazing. There are many people who volunteer to make it a pleasant experience for everyone attending.
"Oh my goodness, it is very intense for months. Two weeks before, all of the art program students go and sign up for the things they are going to do, and they start working on their obligations. However, we prepare for months to make sure everything is perfect," Canvas, said.
Through all of the hard work and effort that was put forth, the Moonlight Serenade was an experience many will never forget.