Fashion Club gives students a new outlet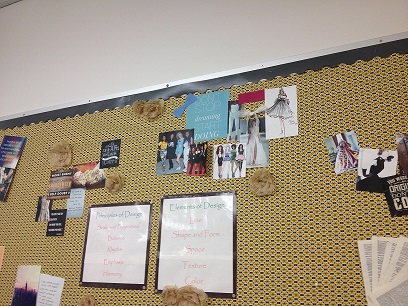 The Fashion Club is just starting up at Davis, hoping to create another outlet for students to explore. The Fashion Club meets twice a month, either during lunch or after school depending on how long the meeting or activity will take. The club will teach students how to create different types of clothing as well as how to sell them.
Alexandra Eaton, Junior is the Fashion club president. Eaton started the fashion club because "[she loves] fashion, and I want to go to Fidm because it's my dream school"
Fidm is a fashion school that is involved with the Fashion Club. Fidm is a private college that focuses on fashion, interior design, graphic design and entertainment majors. A spokesperson from Fidm will come and talk to students later this year about how to make fashion design a career.