Getting to know the new Administration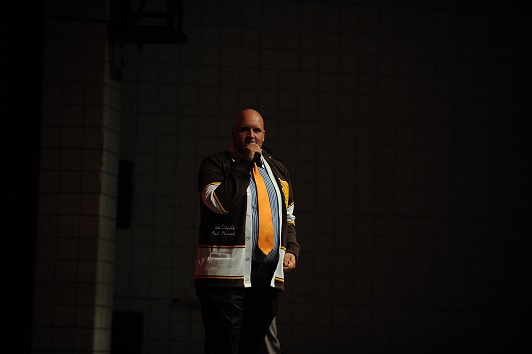 This new year has brought new changes to Davis High. But with only a few weeks of school in session, there has yet to be time to meet the new administrative staff. Turns out, our administration has some pretty interesting personalities.
"My spirit animal is the North American Ground Squirrel," says Mr. Chapple, "Many people don't know this about Ground Squirrels, but they're low to the ground, they're heavy, and they're ferocious fighters."
Mr. Harris and Ms. Thompson also have interesting spirit animals; such as an eagle and a red-tailed hawk, respectively.
With the job of administration being very taxing, they also have various ways to relax in their spare time.
"I am a big hiker," says Thompson, "I camp, I have a trailer; try to get south as much as possible because I grew up around the red rock and I miss it."
With their impressive demeanor as administration comes some remarkable goals for Davis High.
"[My goal is] to keep the school going the direction it's gone for a century now." Says Harris, "It's an awesome responsibility to be in a leadership position of a school of this caliber. I think the biggest thing when you come to a school like this is just don't screw it up."