Four Pink Walls: New Artist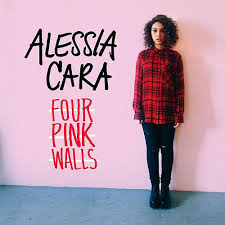 Alessia Cara is a new artist who definitely came out with a bang. The 19-year-old released Four Pink Walls in 2015, and it was an instant success. The single called "Here" is what the album is most known for.
"Here" has a great beat that carries the melody of the song. However, the most liked part is the lyrics themselves. "Here" carries a unique story of a girl at a party asking herself why she's even there. This hit may be the most popular, but my personal favorite is the song "Seventeen".
"Seventeen" has an upbeat tone that also carries a message. The lyrics are fun and unique as Alessia's story tells her wish to stay seventeen. Overall Four Pink Walls is a great album. The songs are unique and all the lyrics carry a story. So check out Four Pink Walls by Alessia Cara.