ACT prep class increases scores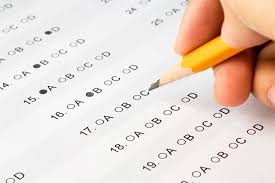 Davis High School offers an ACT class for both Seniors and Juniors. In the class students learn skills that can help them on the upcoming test.
Claire Gale is a junior who has participated in the prep class. "We got to take practice tests, and we had a giant booklet with sample questions and strategies." Gale said. "I think that the class was definitely worth it."
The class meets 6 times a week for the length of 4 weeks on Saturdays and Wednesdays. The cost of the class is $60, but students agree that the fee is worth it.
"When comparing it to scholarship money and the price of college, definitely." Gale said.
In the class, teachers help the students to prepare. Students learned timing techniques, as well as a brief review.
"Taking the ACT Prep class," Junior Zac Cambell  said."I gained a lot of skills and techniques for the test, and also a review of the concepts."
Students who to the class agree that it was well worth their time. They found that the class helped to improve their test score.
"Yes, I think that if I hadn't had taken the class, my score wouldn't have improved as much as it did." Junior Ashley Taylor said.