Into The Woods inspires cancer patients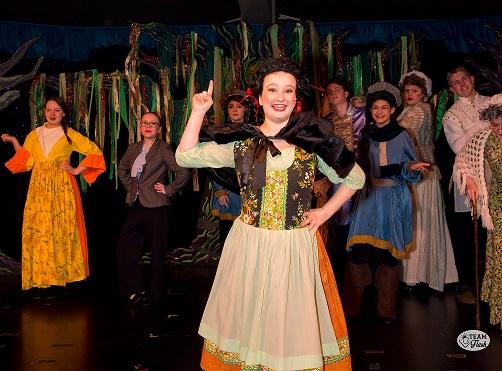 In Kaysville, there is a little theater called Hopebox.  In this theater they perform many musicals including "Into the Woods", "Hello Dolly", and their next show, "The Wizard of Oz". This may seem like any other theater, but there is a lot more than meets the eyes. It all started on January 1st, 2014.
Jan Williams was diagnosed with stage three ovarian cancer. This was her third time having this cancer and she had to go through six months of chemotherapy. One night Williams had an idea: it was Hopebox. Now today there is this theater who sponsors a person with some type of cancer for every show that they perform. A portion of the money earned at these musicals is donated to a specific person with cancer. That person is honored with a special performance dedicated to them on the final night of the show. Then that person's name is put up on the Wall of Hope.
"His name is Devin. He is seventeen and he's got cancer and he also just broke his femur in three places," said Kiani Atkinson, who plays Little Red in Into the Woods. Devin Stuart was the person sponsored by "Into the Woods." He now has his name on the Wall of Hope.
The Wall of Hope is a special place where the people at Hopebox put the names of the people they sponsored on a wall. It is a good way to show their appreciation for that person with cancer. The cancer patient is also awarded with a trophy called a "Hopebox" that is a square box with an H on it.
"It's just really amazing to see these people and to take some of the money that we make at the theater and give it to them and to be a part of something like this and it brings something amazing that you can't experience anywhere else," said Nate Spackman, Rapunzel's prince in "Into the Woods." Hopebox is a great organization that helps and serves those in need and their families.
If you are interested in what musicals are coming up and their showtimes, or want more information on Hopebox visit http://www.hopeboxtheatre.com/
About the Contributor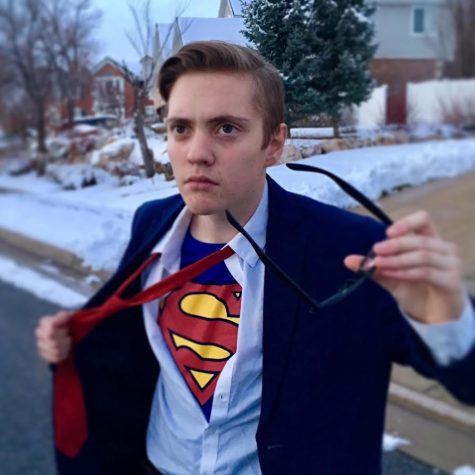 Billy Elliott, Social Media and Website Editor
Hi my name is Billy Elliott, not like the musical. I am a senior at dear old Davis High. I am the social media and website editor for D-TV. I am also Student...