Personalities Change Constantly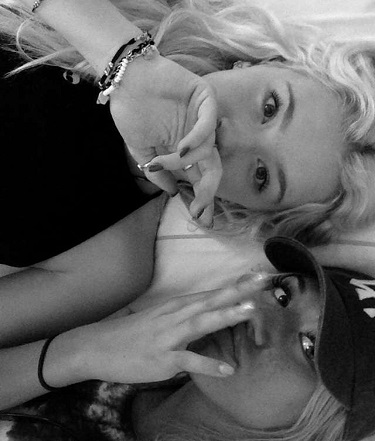 According to Briggs Myers and Katharine Briggs, founders of a personality psychological types "people change how they act because they become aware of things, people, happenings, or ideas."
Myers and Briggs performed multiple studies to prove their theory on personality changers as true.
17 year old, Ashley Harris, is currently attending Davis High School as a junior. She is one of the well known social media gurus in all of Davis County, which helped her to receive a job in Salt Lake City for a modeling company. Her personality is wild and free with a mix of quiet and shy. The change between her personality around her friends, family, [etc.] all depends on the environment she is in.
The reason people change who they are is because of where they are and who they are with. According to Harris, "The environment and the energy; sometimes I feel like a lot of the energy in the room is down then I will be more quiet, but if its a party atmosphere then I will be more energetic and outgoing." This reasoning goes hand in hand with what Myers and Briggs have studied.
You don't need to have many years of study to perform this. Many people are able to tell from just a short period of time that not only does someone change who they are for someone else, but they also change how they act because they want to be included in the social group of 'populars'.
Open up your own social media and look at every comment ever made, picture ever posted, tweet ever tweeted and ask yourself… 'is this me or who people want me to be?'
If you would like to find out what your personality type is then consider checking out-  http://www.myersbriggs.org/my-mbti-personality-type/