Tom Sawyer Brings Adventure to Davis
Davis' theater department is doing a production of the famous story of The Adventures of Tom Sawyer. The play is March fourth through 9th at 7 p.m. It is starring Seth Callor as Tom Sawyer, Niall Thorley as Huckleberry Finn, and Caton Weinberger as Mark Twain. Tickets are available at dhsarts.com.
The Adventures of Tom Sawyer, is a classic tale of adventure and fun written by Mark Twain. Griffin Hendrickson, who plays Joe Harper in the play said, "Our show is based off of Mark Twain's literary work which is one of America's classic pieces and he called it himself, a hymn to childhood."
The play is mainly about Tom Sawyer and Huckleberry Finn. It is also about "us inhabitants of the city of St. Petersburg  and all of the stuff that goes on in our town," said Hendrickson.
Joe Harper is the character that Hendrickson plays in the production. He said, "He is friends with Tom and Huck. He just gets to tag along on all of their adventures."
They have been practicing for the play since February 20th. The cast does many fun things to get into character. Many of them have even been carrying plungers just as a reminder to be in character. Hendrickson said, "What we've been doing to get ready, is that during class we'll go on adventures where we'll go on scavenger hunts around the school or build blanket forts in the little theater just to help us like get into a childlike mindset."
The production is very fun and playful. Hendrickson said, "It doesn't feel like we're actin it feels like we're just playing, like we're not doing a depressing, sad show, we're doing a show that we're just playing the entire time."
About the Writer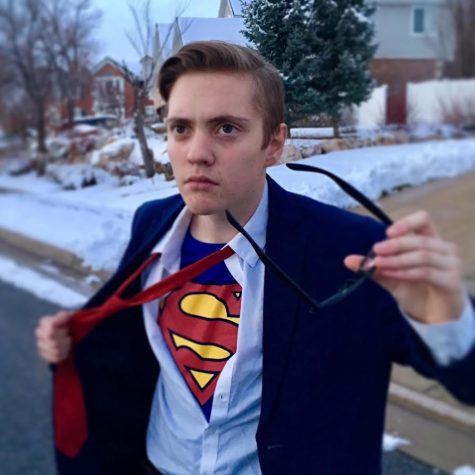 Billy Elliott, Social Media and Website Editor
Hi my name is Billy Elliott, not like the musical. I am a senior at dear old Davis High. I am the social media and website editor for D-TV. I am also Student...