New Dance Policies Affect Davis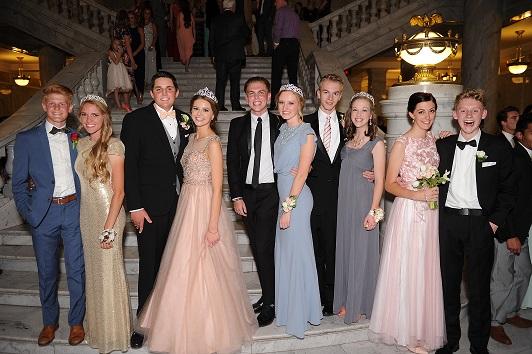 This year Davis High is cutting dances due to the behavior shown last year. The dances still scheduled will be; Homecoming, Winter Ball, Sweethearts, and Prom. Every dance scheduled will be semi-formal, however Prom will remain formal. This is to help promote good behavior so the student body can earn unscheduled dances back.
"There's been a lot of accidents lately because we have so many kids going to the dances" said Emily Hoaglend, a Senior and SBO President.
"We had a lot of people get injured, and a lot of rowdy activity and so they just want to make sure students are safe and having a good time, but not getting hurt" said Olivia Nielsen, Cheer Captain.
Students and Clubs both hope to earn more dances back. Many of our schools clubs use these dances as fundraisers for the year. SBO's hope to gain the dances back too in order to prove the student body can be trusted and responsible at dances.
"I hope we will be able to win the trust back from the administrators because I really want to show them we can be safe this year… I'll miss the dances but the dances this year will for sure be way fun too" said Kacey Vaughn, a Senior and class officer.
To promote a change in behavior policies will be in every student guide, also the dress code will be enforced. This is Natalie Lott reporting for DTV.