Seniors Search for College Selections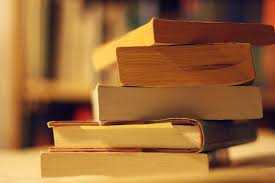 At the start of every school year, Seniors and Juniors begin preparing for graduation along with making plans for future career pathways and additional education. For many, the next step following high school is attending colleges and universities, where students take courses which correlate to gaining a degree in a desired major.
"I kept changing my major and so I took classes that interested me and not just classes that would get me finished with my degree" Davis High School Teacher, LeeAnn Hyer, said.
One of the major concerns that students have regarding applying for college is tuition and additional costs of admission. On average, the overall cost of tuition and fees in a United States public university is $9,410 for in state residents and $23,893 for out-of-state residents. In an effort to assist incoming students, many colleges and universities offer financial aid, scholarship programs as well as campus jobs designed to work around student schedules.
"I worked very hard. I had a full time job, my shift was 4:00 to 1:00 in the morning at a call center but they had tuition reimbursements so it was worth it" Davis High Teacher, Kayla Anderson, said.
In order to apply for scholarships and other advantages, students generally need to start preparing early by formatting resumes and acquiring letters of recommendation before the application deadline. It is recommended that students visit the campus of the colleges that they are interested in before applying or attending.
"If you're a Senior and applying for college make yourself a to-do list and stay organized on deadlines and dates", Anderson said.
Overall, a college degree offers many advantages in the workforce, typically allowing the opportunity for higher paying jobs, medical insurance, retirement investment, and many other benefits.
"Ultimately, some form of education after high school is absolutely worth it", Anderson said.