Bowling Club Fun Way to Get Involved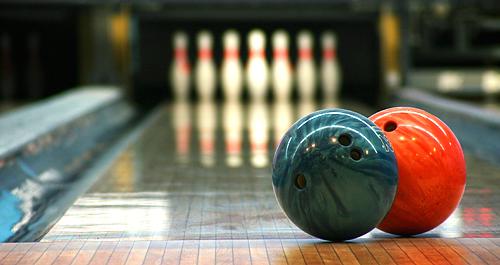 A new club, the Bowling Club, is starting. Many students were pushing for the creation of this new association and finally, the club was created by Benjamin Packer. As president of the Bowling Club, Packer is the main representative of the union.
"It starts on December 8th and we go every second and fourth Thursday," Packer said.
The cost of joining the club is a great deal. The price is only $3 per game rather than $22 going on a normal day. Another option is to pay $60 and play four games a month until June. Both offers are great chances to bowl at a low price. The demand to join the club is really high, and more and more people are interested in joining.
"There is about 100 people in the club, that at least have said that they would enjoy doing it, but we are not sure how many people are actually gonna show up," Packer said.
Most of the people interested in joining are mainly focused on the entertaining part of the club. However, it will also be offering tournaments starting in February. Packer is still trying to convince more people about the benefits of joining the Bowling Club.
"It is fun, good bonding, become a master bowler," Packer said.
Bowling Club is finally on its way, do not lose the chance to join by visiting Mr. Chapple in the main office or by contacting Packer.