Juniors Prepare for ACT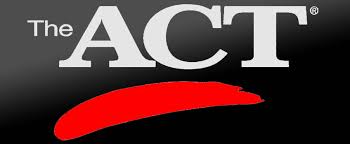 The ACT for juniors only will be held February 28th in the commons at 8am. While they are testing all other students will have the day off.
The American College Test is an aptitude test used to help in the admission process for colleges. It scores on a scale of 1-36 and can be a determining factor for many scholarships. The test often requires a lot of practice, however there are many programs and prep courses both electronically and at school that can help students study.
"There's a really good app that you can get on your phone that has a question of the day and they have tutorials in there and everything so I've actually been getting those questions and looking at them and it's kinda fun for me to see what's on there and what they're asking so then it helps me know how to help students better," math teacher Mrs. Meade said.
Along with prep courses, there are many classes that can help prepare students for the ACT. Many of them are general general classes that all students will take. General English, science and math classes are among the most important.
"Secondary III covers everything that you would need to know for the ACT, so finishing Secondary III is kind of requirement," Meade said.
The Secondary III Math course is offered for on track juniors. However, accelerated sophomores may take the course as well. All of the material from the ACT is based on this course.
"We have some students who finish Secondary III when they're sophomores which is a challenge for them because then ACT may be a year or so later. Sometimes I recommend for those kids that they hurry and take the ACT right after they finish Secondary III," Meade said.
Even though it is very rare, students are able to achieve a perfect score. Senior Brooklyn Hatch and her brother are two of those students. They both had similar methods of success.
"I only took the real [ACT] once. But I took practices between 10 and 12 times. I would just recommend taking it as many times as you can," senior Brooklyn Hatch said.
Brooklyn and her brother Matt now share their tried and true practice methods by teaching a prep course of their own. They use multiple methods to help other succeed as they have.
"We have the kids one week they'll take a practice test, and then over the next week we'll correct it and do a bunch of data and then we'll figure out which questions were missed so then the next week we're going over what questions were most missed because part of the ACT is just getting used to the format and you can figure out little tricks to it," Hatch said.
For more information or to register to take the ACT, visit actstudent.org.