Traditions Change with the Times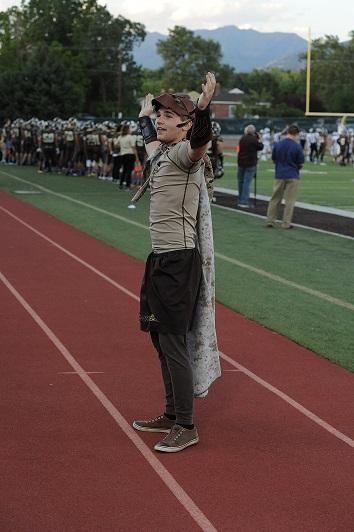 Riley Stam, Executive Editor
March 20, 2017|90 Views
Dartman is the embodiment of DHP and has been since 1927 when he was created and implemented as the school's mascot.  While Dartman has evolved in his appearance, his purpose in school spirit has not changed.
" I think Davis is really special, there's not a lot of schools with the amount of pride, amount of drive, and potential our school has," Dartman candidate Parker Hicks said.
Every year students run for the position of Dartman, they campaign with the officer candidates and then the student body votes for who they want to represent the school. This year however, the lineup has changed slightly. In the past only boys have run for the position of Dartman, but this year a girl has decided to join the race.
"I've always wanted to be a mascot, it's been my thing since I was like nine years old," Candidate Mary White said. "And I also think it would be fun to be kind of an SBO, which is kind of what the Darman is."
White has gotten a lot of feedback for her decision to run for Dartman. While none of the feedback has been outright negative, some are skeptical about having a girl represent Dartman.
"I think it's fine, but it's also kind of weird, it's different," Candidate Michel Debry. " I think we should just keep with our traditions because we are trying to defend them. They shouldn't change too much."
Ultimately, students feel that Dartman is not a boy or a girl but the person with the most dart pride and the most school spirit.
"I think Dartman is Dartman, I don't think it has to be a guy that represents that. The position should be someone that loves Davis High School, loves all the people here and everything that we stand for," Dartman Keegan Reed said.