Sun Valley Ski Resort Maintains Charm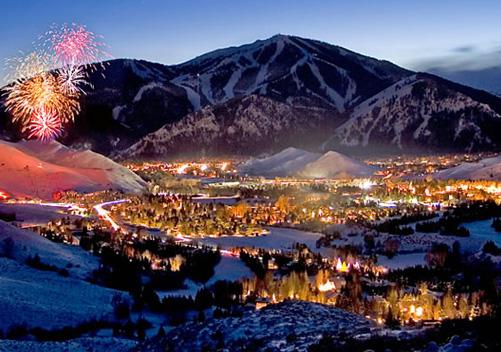 Sun Valley Idaho is a remote town at the mouth of the Sawtooth Mountains, originally founded as a junction for the continental railroad by the Union Pacific Railroad. This destination grew popular as it invented the ski chair lift, and established the first ski resort in the world. Today, the resort town of Sun Valley is especially popular among students.
"I have a season pass to Snowbasin, which gives us five free days [skiing] at Sun Valley, so we take a weekend and go party," senior student Johnny Jergensen said.
Jergensen and his friends are not the only group that makes the journey to Sun Valley each year. Other students work around school, schedules, and breaks to make the worthwhile trip.
"Sun Valley is a blast," senior Cody Saunders said. "The Mountain is awesome, the runs are great, and The Village and town it's in is super cool."
While Sun Valley may be the top rated ski mountain in the United States, students say that the resort town has much more to offer. The Sun Valley natives are always seem to be looking for a friendly conversation.
"You can talk to everyone, they're all super nice and love to tell people about the resort and their lives. They're really outgoing," Jergensen said.
The town has even more to its culture beyond the people. Founded in 1936, the privately managed city maintains its authentic look and many of its original structures.
"It's kind of just like a little Christmas town. They have lights everywhere and all the buildings are covered in them. Most of the buildings are made out of wood like an old classy town," Saunders said.
Sun Valley Resort will remain open for winter operations until early April, with summer activities following shortly. The town itself never sleeps on the season, offering plenty of local shopping and authentic restaurants.
"The Whole town is top notch… My favorite restaurant is a little Mexican place called Despo's," Jergensen said.
For more information on lodging, conditions, and activities, visit Sun Valley's website: https://www.sunvalley.com/.