Stage Crew Prepares for Shows
Students attend musicals, assemblies, and other events each year but often don't acknowledge the work that happens behind the scenes to prepare for these events from our school stage crew.
"The actors do a lot of work on stage and that's fantastic, but, every lighting change, every sound change, every microphone change, every costume, and prop has a stage crew member attached to it," Stage Crew Advisor Erik Gunn said.
Along with controlling all of the aspects of these productions, they often have to move around the auditorium speedily in order to get the job done.
"It's rather physically demanding. Sometimes you have to carry big prop pieces back from Bermuda to the auditorium. You also have to be able to move around the auditorium quickly," Stage Crew Member Julie Hoffman said.
Along with all of this hard work comes a great payoff at the end of the day.
"It's cool to sit back at the end of the day and say I made that happen. It's cool to have the knowledge that the school stage crew will always be ready to help put on our productions," Stage Crew Member Caprice Nielson said.
About the Contributors
Brock Saxey, Reporter
Hi I'm Brock! Not Barack, there's a difference! I enjoy crisp high fives and casual political banter. This is my first and last year at D-TV!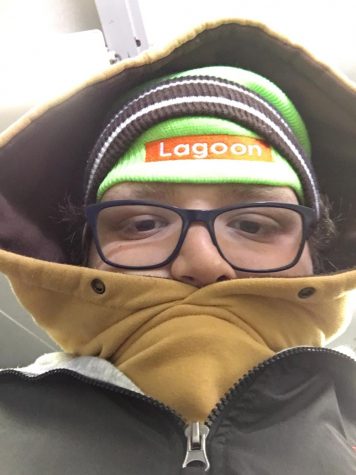 Bentley Holley, D-TV Producer
Hi everybody! I'm Bentley Holley, and I'm the D-TV producer this year! I love this program and everything that it is. I love listening to music, being...