Basketball Team Has a Successful Start
Davis High is well into the basketball season with our eyes on the state championship. Ranking this season 9:3 (edit as more games are played), our boys basketball team is working very hard to achieve their goals of winning.
Sports is a big aspect of Davis, something that many students enjoy watching and participating in. Our student MOB encourages and supports our teams throughout the season.
"To me they look good this year, I am very excited with how they have been playing and it's been fun to watch," SBO president, Andrew Thaxton said.
With our team's biggest rival being Layton high, Basketball Coach Chad Sims, ensures the team works hard and diligently
"It's [the basketball season] been alright, I think we could do better, but we will get there, we will get to a point where we will start beating teams pretty good," Athlete Tyson Garff said.
A teams success is based on the season's track record and victories, however winning is only a minor aspect. Effective coaching not only allows the team to excel, but it also connects with the athletes on a personal level. According to Ohio State Universities study on The Importance of a Strong Coach-Athlete Relationship, "The challenge of coaching is balancing rationale and logic along with empathy and emotional awareness. A strong coach-athlete relationship is important not only for the athlete's growth as a positive, ethical and moral person,but for the team's performance as a whole."
"High intensity," Garff began, "Ya he's [Coach Sims] hard on us but he tells us everyday that he loves us. He is tough and will yell at us during practice but then after will say he loves us."
About the Contributor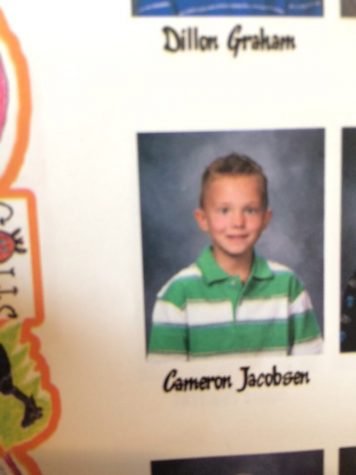 Cameron Jacobsen, Sports Segment Editor
I am the sports editor. I edit sports. I am the proud founder and conqueror of "The Fist". I also like long walks on the beach. I am also seminary president....