Runners Spring Into Track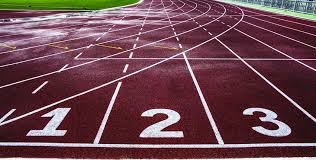 With region championship and state coming up, the davis Track team is training hard and consistently. Workouts are everyday after school for 2 hours where the athletes train for the weeks upcoming meet.
Track is one of the more famous sports that can be played throughout high school and college and onto a bigger scale: the olympics. Varying in different events all ranging in difficulty, track has a lot to offer.
"I love the track team here, not only are there really fun people that you can make friends with, but the environment and the coaching staff, it's a good place to be," Hurdler for davis high, Andrew Simonsen said.
With a track team of over 200 students, it is a great way to become involved in school sports and make new friends
"I love all of the cool people and great coaches," high jumper, Emily Nelson said.
.