HOSA Club Enjoys Great Year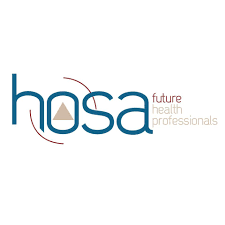 HOSA now Future Health Professionals, previously Health Occupations Students of America, is a health career oriented organization many high school students participate in. Members can participate in competition to gain experience for future careers, or just participate within the school club to see if the health field is for them.
"It's about learning how to be prepared for the medical field. You learn more about what kind of jobs there are. I love meeting people in the HOSA group that comes. I love talking about our futures," HOSA member Josh Wheeler said. Joining the club is a great idea for those who want to be with like minded people.
" It's a social opportunity to be with people who also like the medical field," club member Lexi Rawlings said. As well as helping those interested in the medical field it provides students with background information and opens them up to opportunities.
"It looks really good so i've been able to put it on resumes and job applications that i've been a leader of hosa and now i'm the president so that looks really good. Also there's a lot of skills that carry over. Like I made a ton of connections that have already helped me in college. I'm going to Utah State so there's people there that i've connected to about hosa and stuff and it gives you skills of communication and teamwork that will carry over," HOSA Club President Ali Marshall said.
For young students considering going into a medical or health profession, HOSA would be a good option for them. For more information about HOSA visit the site listed.
.
.
.