Mr. Oram Leaves Lasting Legacy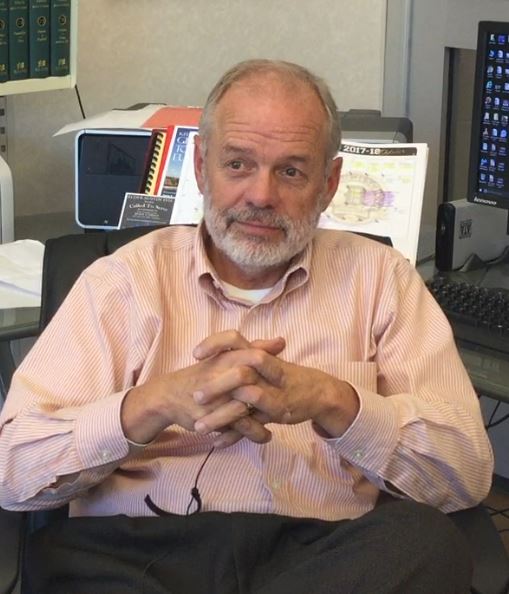 Jack Kelly Oram has been teaching here for 31 years, and he has come to the decision that it is finally time to retire. Mr Oram began teaching an Honors Humanities and English class for the first few years, then switched over to teaching AP Art History and AP Economics.
"We used to have a humanities club a long time ago, and for a number of years I was also the advisor for the photography club," Mr Oram said. "The photography club has been nice because it helps keep me involved in the extracurricular activities here at the school. And it also gave kids that chance to be involved in them as well. It turned out to be really fun."
Many students who have been involved in Mr Oram's classes and clubs express how they have enjoyed their experiences with him over the years.
"Mr. Oram keeps class fun; really boring subjects he makes fun because he is a fun teacher. He enjoys what he teaches so we enjoy learning it. I really like that he has humor in class," student Alyssa Martineau said.
Another fellow student contributes what their classroom experience has been like with Mr Oram.
"I have had him for a couple classes and whatever he is teaching he always makes it engaging and I think that kids tend to do well on the AP tests that he hands out. So obviously however he is teaching it works," student Kade Worthen said.
Another student who has had Mr Oram for a teacher for a few years shares his experience that he has had in Mr Oram's classes.
"My favorite traits about Mr. Oram is just how enthusiastic he is about what he is teaching. I had him for Art History and Economics (AP). It does not matter what he is teaching he is super involved and into it and makes the topic fun no matter what," student Ryan Cooley said.
Mr Oram has loved teaching over the years and the students have enjoyed having him for a teacher. As Mr Oram moves on to the next stage in his life, many will miss him. But he will not be forgotten.