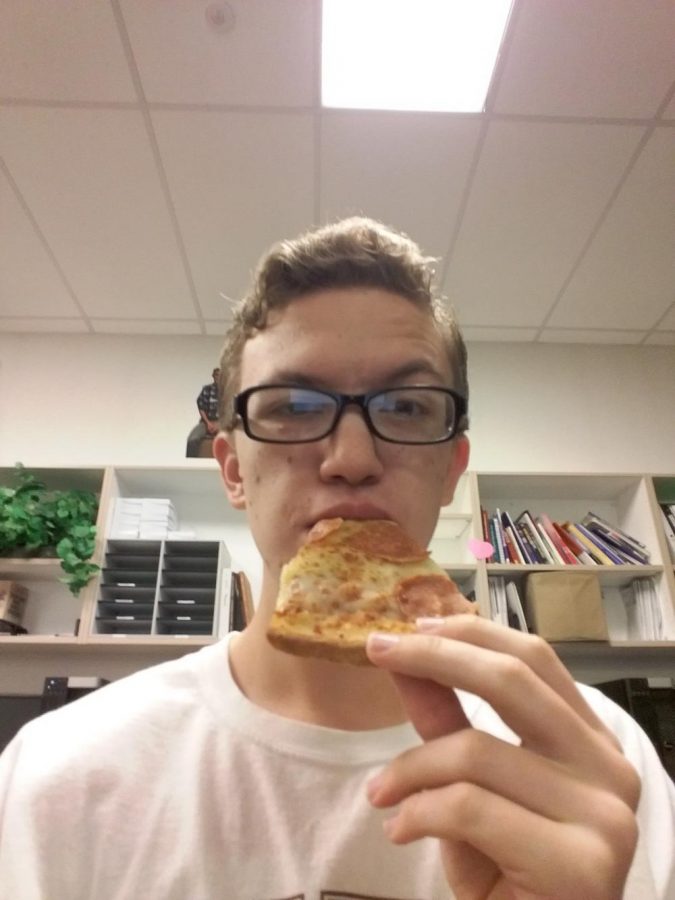 I was born at a young age with a small loan of one million dollars in the outlandish Salt Lake City, UT. I have five siblings, four sisters and a brother, and a mom and a dad. My older sister, Amy, is nineteen and goes to UVU, my next sister, Rachel, is almost fifteen and goes to KJH, my only brother, Jared, just turned twelve and probably my favorite person of all, my younger sister, Kelly, just turned nine and enjoys playing piano, and I have a three-month old sister, Joy, who I love to hold and be around when I am home. I used to have some pet fish when I was three years old in Layton, but they were overfed one day, in what I think was my older sister's attempt to rid me of all happiness. Ever since my family has not had any pets…unless you count spiders; my house is full of spiders.
Some of my favorite pastimes are video games, basketball, football, reading, and card/board games with my family. Some of my favorite video games are Call of Duty (modern warfare series), Battlefield (1942, 3, and 4), Just Cause 2 and 3, Shadow of Mordor, NCAA Football, NBA 2K, Madden, and many, many more. I don't really play on any teams for basketball and football, I just enjoy playing with family and friends. Some favorite series of mine that I read are Michael Vey, Ranger's Apprentice, Brotherhood Chronicles, Fablehaven, Harry Potter, and I just started Way of Kings. Then, my family and I play a plethora of games with each other, and we play every weekend with the occasional week night.
Another hobby that I forgot to mention was that I play the cello. This is my seventh year playing, and I love it. I plan to keep on playing throughout my entire life and will never give up. I am in the Davis Chamber Strings Orchestra, and I really enjoy playing with that group.
Ryan Ripplinger, Reporter
May 24, 2018

Seniors Reflect on Experience in Clubs

(Media)

May 18, 2018

This Week With Brian Episode 6

(Media)

May 16, 2018

Student Artist Discusses Pastime

(Media)

May 16, 2018

This Week With Brian Week 4

(Media)

May 16, 2018

D-TV Weekly Broadcast – May 16, 2018

(Media)

May 14, 2018

Students Quarrel Over Popular Video Games

(Media)

May 14, 2018

This Week With Brian Week 3

(Media)

May 14, 2018

This Week With Brian Week 5

(Media)

May 02, 2018

D-TV Weekly Broadcast – May 2, 2018

(Story/Media)

Apr 16, 2018

Band Members Face Challenges Switching High Schools

(Media)

Apr 16, 2018

This Week With Brian Episode 1

(Media)

Apr 14, 2018

Band Puts on Moonlight Serenade Fundraiser

(Media)

Mar 28, 2018

Spring Break Excites Students

(Media)

Mar 15, 2018

Philosophers Put Thought Into Theories

(Story/Media)

Mar 15, 2018

Students Express Clubs Importance

(Story)

Mar 15, 2018

Committees Vary Between High Schools

(Story/Media)

Mar 01, 2018

FBLA Prepares for State

(Story)

Feb 13, 2018

Cookie Club Enjoys the Dessert

(Story)

Feb 02, 2018

Boys Volleyball Club Prepares to Compete

(Story)

Jan 31, 2018

D-TV Weekly Broadcast – January 31, 2018

(Story)

Jan 12, 2018

Students Look Forward to Clubs at Farmington

(Story)

Jan 12, 2018

New Club Honors The Office

(Story)

Jan 10, 2018

Teachers' Thoughts on Farmington High and Teaching

(Story)

Jan 03, 2018

D-TV Weekly Broadcast – January 3, 2018

(Story)

Dec 01, 2017

Open Mic Club Provides Students a Place to Perform

(Story)

Dec 01, 2017

Mr. Stevens Leaves Legacy With Recorder Club

(Story/Media)

Nov 08, 2017

Mt. Bike Club Enjoys Successful Season

(Story)

Nov 08, 2017

D-TV Weekly Broadcast – November 8, 2017

(Story)

Nov 02, 2017

Mr. Oram Leaves Lasting Legacy

(Story/Media)