How to celebrate the new year
More stories from Connor Finlinson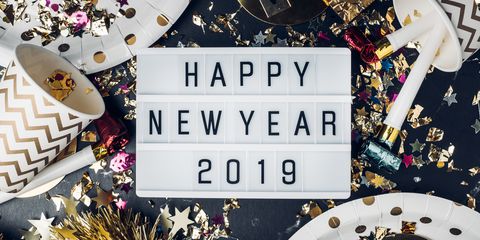 As the 2019 approaches there are many opportunities in store for everyone in the new year. As we all prepare for the new year there's need to celebrate the new year and new opportunities. Here are some great ways to celebrate the upcoming 2019 year.
-First off, one of the best and most common ways to celebrate the new year, is watching the times square ball drop. This worldwide broadcast attracts millions every year who return each year on December 31st to celebrate the new year with the rest of the world.
-Another great way to celebrate 2019 is to host a party. Celebrating the new year with friends who you spent the past year with, allows you to create more lasting memories to start of 2019. You can also have a party with those closest to you, your family. If you don't want to host a party, or can't afford it, there's plenty of great parties that you and you're friends can find and participate in.
-lastly  you can spend time with your family and extended family. It seems fitting to celebrate another year with those you've been around the most your whole life. with your family you can set goals for the new year and create resolutions-even if you don't keep to them-to help improve yourself as a person.
The new year is a great time to celebrate so make sure you celebrate with your family and friends and get prepped to make the most of the new year.