Davis High boys basketball: can teamwork lead to a title?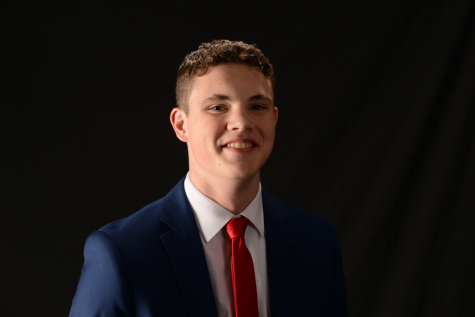 More stories from Cam Swapp
Davis High's boys basketball team has had a great season so far, but can their success carry into the state tournament?
With only one regular season loss, the Darts enter the state tournament as the top ranked team.  Their regular season success earned them a Region 1 championship, and while this was one of their goals for the season, they have even higher aspirations.
"The goals for this season were first of all to win region, which we did… and then we're on to the state championship,"
Said senior guard Spencer Vernon.
He's not satisfied with what the team has achieved thus far, and neither are his teammates.
The Darts' run at the title will begin on Friday, February 21st.  They've earned a bye past the first round and will play their first game at home.  If they win this game, they advance to the quarterfinals, which take place the following Wednesday at the Huntsman Center at the University of Utah.  The semifinals and championship game will be the following Friday and Saturday if the Darts keep their winning streak.
While some regular season momentum carries over into the state tournament, there's a lot more on the line in the coming games.  How will the Darts deal with the pressure of state tournament games?
"Very carefully,"
States Vernon.
Vernon continued to touch on this subject by saying,
"You've just gotta realize that it's just another basketball game. Forget about all the people and just go out and play."
This is great advice, but it's much easier said than done.  The state tournament has a completely different vibe and the team will still feel the pressure of the moment and from the fans.
Another thing that might help the Darts cope with the pressure is how they play as a team.  They are the best team in the state because of how they move the ball and find the open guy.  If the team can share the ball well in the tournament, it will take pressure off of any individual players to play well because they know that their teammates have their back.
It's been a great year to be a Dart fan, but the true test still lies ahead for the team. We'll see in the next couple of weeks if the Darts can reach their goals or if they will fold under the pressure of the tournament.
About the Contributor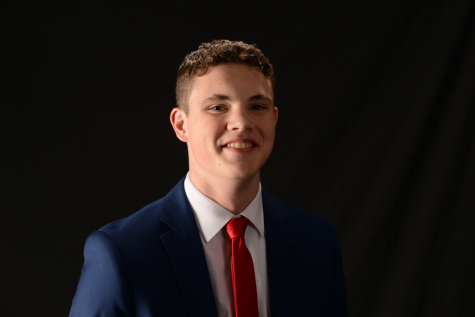 Cam Swapp, Journalism Writer
I like basketball and just being active. Go Darts!