What About Rugby?
More stories from Kainoa Sorensen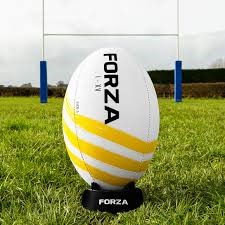 Rugby is a fascinating and exhilarating sport, but most of the student body doesn't know that Davis had a rugby club. The team ended in 2016-2017, when they won state and no one even knew about it. The coaches were Skip Wilson and Adam Capel, and they coached the sport for nearly 3 years.
The rugby team preformed spectacularly throughout all of their seasons, however it wasn't considered as a School sanctioned sport, the team was club operated instead.
"The team worked really hard, and we had some amazing seasons. The best part about coaching was watching the kids win state. They deserved it after all of their hard work," said Former Coach Adam Capel.
Since the club ended in 2017 no one has even questioned the existence of the long lost rugby team. Not even most of the graduating class of 2020.
"Playing on the team was a blast, we had a great last season. To win the state championship was a dream. We ended on a great last note," said Liam Capel, Former Davis Student and rugby player.
The Rugby team hasn't crossed anyones mind. After asking students if they knew there was a rugby team to begin with, the majority of our student population had no idea.
Rugby is a amazing sport and it would be be a spectacular addition to our school if the school brought it back, but until then, the the class of 2016 will be the last to know where our rugby team went.