The 12 Dates of Christmas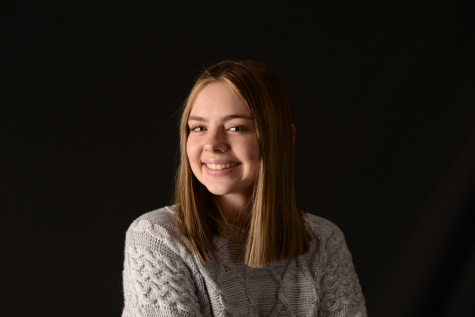 More stories from Kaitlyn Tennant
It's Christmas season and what better way to spend it than with that special someone! It's time to get out for some fun this winter with some of these great winter season date ideas. Whether indoor or out, here are 12 cute date ideas that will get you cozied up with your boyfriend, girlfriend or even just a bunch of your friends!
Date #1: Go ice-skating! Ice-Skating might be one of the most cliché, yet beautifully picturesque dates that you need to do. You can spend the night holding hands and skating loops around the rink to "All I Want for Christmas is You" just like in the movies. It is also not that costly which is definitely a plus for all of us broke high school students out there.
Date #2: Hot chocolate and Christmas movies! Snuggle up under some blankets with of mug of hot chocolate, whipped cream, and marshmallows and tune in for a marathon of the best holiday movies like Elf, A Christmas Story and How The Grinch Stole Christmas.
Date #3: Decorate a gingerbread house! Go to the store and get all your favorite candies and show off your creative side through this cute and edible Christmas treat. You can get pre-made kits or if you are feeling even more ambitious, you can build your own from scratch.
Date #4: Volunteer at a local toy drive or soup kitchen! Christmas is not just about receiving, a big part is about giving and you can give back with this date idea. This Christmas season give the greatest gift of joy and help put some a smile on people's faces.
Date #5: Go sledding, skiing or snowboarding! This is one of the more active and fun dates, you can go out and enjoy the fresh, sparkling snow. If you and your date both know how to ski or snowboard, you can go and do that too!
Date #6: Go walk around and look at the Christmas lights! You can go down to temple square, the zoo, or even just drive around with some food and look at lights around neighborhoods!
Date #7: Go thrift shopping for an ugly Christmas sweater! This date can be really fun and silly. You can even go and buy decorations and make your own ugly Christmas sweater if you want!
Date #8: Go window shopping! Window shopping can be fun walking through town under the lights and checking out little handcrafted items with your date. You can even get some Christmas shopping done while you're out!
Date #9: Go to a local holiday play or show! The Nutcracker is a really popular one nowadays, but you can find a bunch of little holiday plays around if you look!
Date #10: Head to a basketball game! A little competitiveness never hurt anybody! Plus tickets are cheaper at the beginning of the season, so your wallet will thank you.
Date #11: Make some fireplace s'mores and jam out to some Christmas music! It may feel a little childish, but who can resist the temptation of half-scorched marshmallows and belting out some Christmas classics.
Date #12: Plan a game night! If the cold weather's got you down, your spirit will never be too old to enjoy a smashing game of Uno or Phase 10.