The final battle of the Davis and Clearfield baseball trilogy
More stories from Max Barnett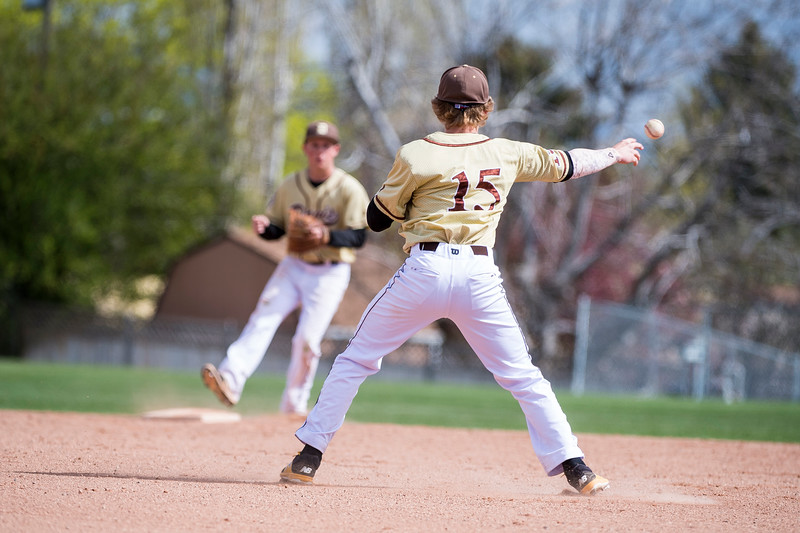 Today at 3:30, the baseball team will be facing Clearfield for the third and final time this year. This saga has been one of pride and rivalry, two thirds of a big rivalry.
There are many reasons why this is such a big game. The biggest one being our head coach since last year once coached at today's rival school. The students that will be playing against us today were some of our very own coaches athletes, though hard for him to beat some of his own team, he will be happy when they do win today.
Not only is the rivalry great, our current ranking in the region is being threatened. We are tied in first with Fremont, but due to our schools competitive nature, being tied isn't enough. Though being promised we will win today, the possible loss today would place us in a place much worse than being tied. That place is second. Keeping that and the fact that our last two games were losses in mind, this game will be a hard fought for and a very important win.
As previously mentioned, this is our third and final game in the series, and this is for the win. The first game against them did not end well, with a loss of three to zero. When I asked team member, Heston, why they did poorly the first time he told me that:
"We didn't hit".
If you aren't batting well, you wont get on base, and if you aren't on the bases, you aren't winning. The second game however, was in our favor. Realizing their problem and working on it lead to a win of five to two.
So all tied up and both teams ready to win, this game is going to be a good one.
Manager Trace told me "that we are gonna kill it" when I asked him how the game is going to go. So with the team very optimistic and ready to battle to win, this game is going a great watch, and a great win for our high school.