Oceana Jones talks student leadership and making friends as a sophomore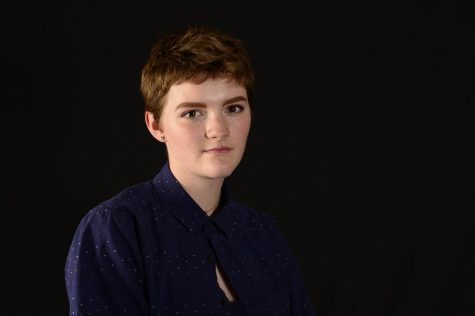 More stories from LJ Haderlie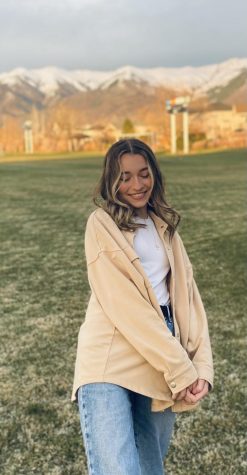 Oceana Jones, a sophomore here at Davis High, has been involved in student government since the beginning.
Jones is taking student government as her third period class and loves every minute of it. Her responsibilities include generating ideas for school events, making plans to be approved by administration, and attending said activities to facilitate their success.
"We organize activities so students can communicate, connect, and integrate their interests," Jones said concerning the goal behind these school activities.
The entire mission of school events like prom, diversity week, and live music at lunch is to connect students and create a community among the students at Davis High.
Along with the job of planning activities, members of the student government have to set a good example for other students in academic success, social circles, and quality of character.
"We have to set the BEST example for students," says Jones.
Members of student government must keep their GPA above a 3.0 in order to continue leading. If a student's GPA falls below that, their student government sweater is taken away.
Because of the high standards for student leaders, Jones has to be at the top of her game. Managing her schedule to enable time for not only homework and friends but also sports games, dances, and other school activities is critical.
Jones attends many sports events to show support for our Davis athletes. Whether it's a track meet or a basketball game, Jones can be found on the sidelines, cheering them on and making sure students feel hyped up.
"I always want people to feel like they have a friend," Jones said, describing why she was interested in student leadership to begin with.
Oceana Jones is someone who can be friends with anyone. Her friendly demeanor and bright smile bring a light energy to every conversation. Jones has always wanted to serve people and help them feel accepted into the community at school.
This past year has brought unique challenges because of COVID-19. Jones said that the virus has made planning and executing school activities more difficult, due to social distancing guidelines and limits set on group gatherings.
Despite this, Jones said that she and the other officers work hard to find ways to keep Davis safe and social, modifying their usual plans to follow state and school guidelines.
A few weeks ago, the school hosted a movie night where snacks were provided. Because of the pandemic, Jones and her fellow officers had to pre-package all the food, wear gloves, routinely sanitize, and social distance the seating.
As the interview came to a close, I asked Jones if she had any advice for incoming sophomores who were nervous about starting high school.
"Don't be scared! It's not as scary as you think. Be welcoming, be open, and you'll do great. If you're open and nice, you'll find a friend in no time," Jones stated.
Jones strives to set a good example for all her fellow students, staying on top of her schoolwork and being friendly towards all who meet her.
Oceana Jones brings a fun, friendly feel to the student leadership. Her desire to help everyone feel welcome and love of community makes her the ideal leader at Davis High.
About the Contributor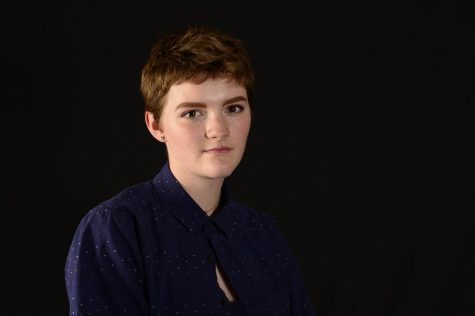 LJ Haderlie, Writer
When in the course of human events it becomes necessary for one person to write a staff bio... My mind goes blank for my stomach is empty.