Garrett Larson: The Davis High Gunslinger
More stories from Will Ferrin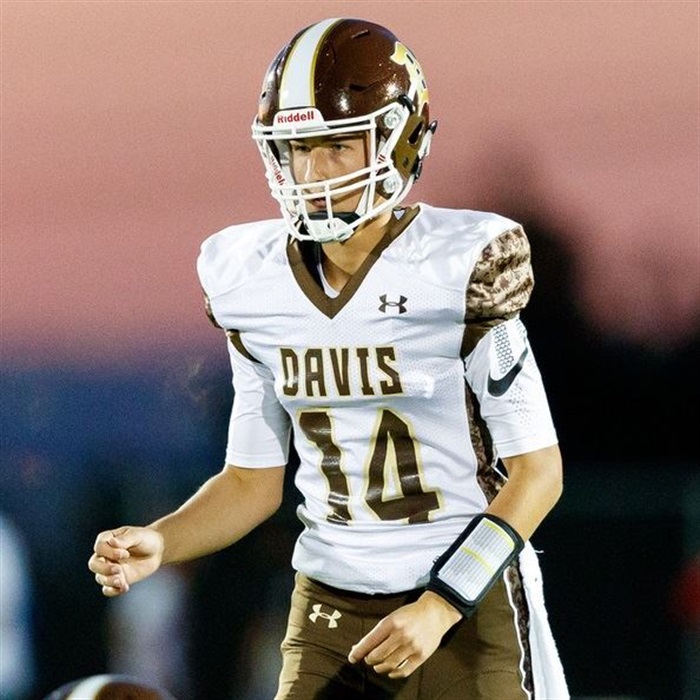 Davis High's football team saw a lot of success in the past season. Much of that success can be contributed to Quarterback, Garrett Larson. He Threw for 1,877 yards and 15 touchdowns in the 11 games that the Darts played. Garrett is a team player who loves the thrill of competition. Garrett is a hard worker who has seen lots of success in his years playing Quarterback.
"I contribute my success to working hard everyday. I've had to earn everything and I think that comes from working hard. I also have great people around me," Larson explained, "My parents have helped me in so many ways and I couldn't do anything without my teammates and coaches."
Garrett Larson has had a goal to play college football for a long time and has been putting time into being recruited as a Quarterback. After many visits and a new coaching staff at Utah State, Garrett received a preferred walk on spot and committed days later.
When asked about Utah States program, Larson said, "Utah State is a place with a great program and great coaches, it has been the place I've wanted to go to for a long time." He will be enrolling in the school this summer and representing Davis High for years to come.
His goals for the future include, having a successful career at USU, Learning to become a better player, and getting a quality education at one of the top notch schools in America.