Student Spotlight: Taig Olsen
More stories from Charlie Zaugg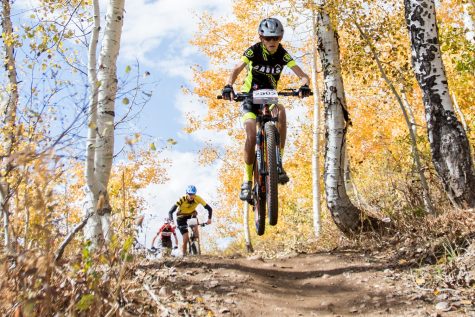 Taig Olsen is a sophmore attending Davis High School this year. He  attended Fairfield Jr. High 7th through 9th grade, but he is already liking high school more than Junior High. "I like hanging out with my friends and meeting new people," says Taig.
High school gives people a great opportunity to meet new people because there are so many kids that attend. Taig and his friends hang out a lot and do lots of fun stuff. They like to water balloon people and toilet paper people's yards. Outside of school, Taig does lots of fun stuff too. "I enjoy playing soccer and riding bikes with the homies."
He plays for Wasatch soccer club. He has been playing for Wasatch for the last few years and he really enjoys it. He rides a Cannondale Scalpel mountain bike and loves to go riding at fruit loops and the wilderness park. He has a biking trip planned in Fruita Colorado this weekend that he is really stoked about.
Taig also loves being in the outdoors. "Anything in the mountains like biking, hunting, hiking, and skiing."
He goes skiing at Snow Basing and has a season pass. He also has a passionate hate for snowboarders. "Snowboarders are nothing but big jerks that think they own the slopes," he says.
Because sophomore year is almost over there are a couple of things he is excited for next year. "I'm most excited for no masks and having more out of school activities."
I think that lots of people agree with him when he says he is excited for masks to be gone and for more activities to happen. Overall, Taig is a very good student at Davis High School. He does good in all his classes, and does a lot of sick things outside of school. What a cool guy.