Kirsten Dannelly: A young spirit of great interest
Definitly in the minority, Kirsten sticks out in the crowd.
She has shown that she is a strong individual who has her own voice and she can do anything she puts her mind to. Kirsten is not only a current cheerleader at Lightbox dance studio, but she has been learning and progressing in cheer every day for 6 years. Hardly anyone nowadays has the motivation or passion to be pursuing something so seriously and willing to accept all and any bumps on her personal journey down the highway of life.
Not only has her cheer career been a success with her winning Vegas competition as well as three national competitions. School and cheer are not the only subjects on Kirsten's plate, but he also had two jobs this past summer. One taking place at Lagoon amusement park and the other at the Farmington Station McDonald's which is still a current workplace for the successful and aspiring young lady.
"A beautiful person, inside and out. She is well dedicated in multiple ways. Dedicated to her cheer and dedicated to school; she's even graduating a yer early to start her career." – Brookelin Ahders
She is still a teenager; however, she has a plan for her life unlike the majority of her generation. She has already begun her modelling career and is currently modeling for not only one, but three modeling agencies. Her lifetime carreer has begun to take off at her young age despite people telling her that it is an unrealistic career choice.
"Kirsten is a very caring person. At times it may seem like she could care less about those around her, but if you get to know her than you will find her to be very sweet. She never ceases to look beautiful no matter what she is wearing. She also constantly keeps her friend's heads in the game. For example, when I like a person I can tend to be a little blind and she'll come up and get my head out of the clouds. She's one of my most valuable frends and I couldn't trade her for the world." – Hannah Barney
"I sleep a lot" – Kirsten Dannelly
About the Writer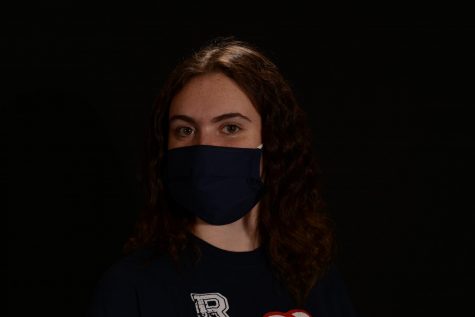 Brooklynn Crowley, Journalism Editor in Chief
Without art the Earth is just "Eh"